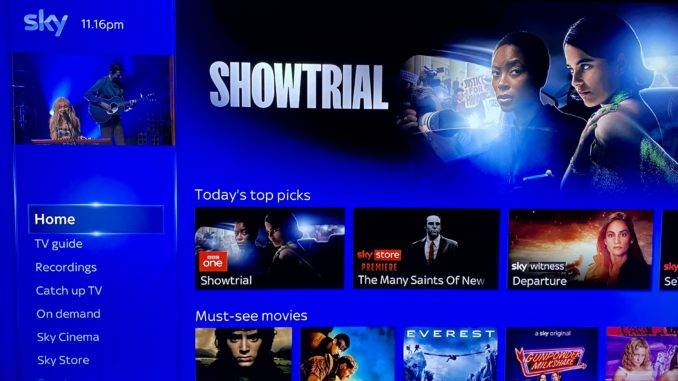 Are you new to Sky Q, or finding some every day functionality slow and clunky? If so, then the below shortcuts, tips and tricks should prove useful.
1) Quickly access your recordings
To access your recordings, simply click the 'Sky' logo at the top of your remote control. It's not necessarily obvious that it's a button, but it is.
2) Fast forward / rewind 1 minute at a time
Instead or using the traditional fast forward and rewind buttons in the traditional way, just push the up arrow, and when you see the timeline, and then use the fast forward / rewind buttons to skip 1 minute at a time. This only works when in playback, and not on live TV.
3) Fast forward / rewind with your voice
Press microphone button and say 'fast forward 2 minutes', or whatever time you prefer. It works for rewinding too.
4) Find your lost remote control
If you press the Sky Q logo on you main Sky Q box, the touch remote will beep. As far as I know, it only works with the touch remote controls.
5) Return to the previous channel
As long as you watched the last channel for a minute or two, you can return to it by pressing the right button, followed by select.
6) Use you voice, as much as you want
You can use your voice more than you might think. You can navigate the to a channel (e.g. Comedy Central), open Netflix, search for movies, search by actors and more. You can visit my Sky Q voice commands post for more detail.
7) Turn off your TV
If your Sky Q remote control is paired to your TV, you can turn it off by pressing and holding the power button for approximately 10 seconds.
8) Sky Go mobile app
Make sure you download the Sky Go app on your smart phone, as you can not only remotely record shows to your Sky Q box, but you can also view your recordings or watch TV on your smart phone / tablet. Watching the recordings does require you to be on the same network though, unless you download them to your device first, which is useful when travelling.
9) Find your lost remote control
If you've lost your remote control, press the Q icon/button on the front of the Sky Q box, and your remote will beep (if it's in range). It's best to keep quiet to hear it though, as it's not very loud. This only works on some remote controls, and you can't do it from a mini box.
10) Remote control apps
I'm not sure if these exist on Android, but in the iOS App Store, there are a couple of apps that allow you to control you Sky Q box with a virtual mobile phone. This is handy if you lose your remote control, or have kids that seem to walk off with it and forget where they put it. I use the one called Sky Remote.