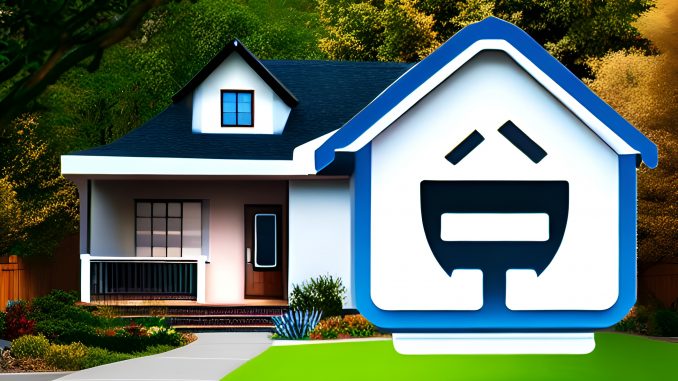 Are you feeling clueless when it comes to home automation and smart homes? If so, don't panic, I'll try to help you with a few smart home tips. Home automation is becoming increasingly popular as people look for ways to make their lives easier, be more efficient and save money, but it can be pretty confusing when you start your journey. That's why I've put together this list of tips to help you out. Keep in mind though, this isn't an exhaustive list, and it doesn't include all the different brands, just a few that I use in my smart home.
Apple HomeKit
First off, let's talk about HomeKit, which is Apple's framework for home automation, which helps you control a variety of devices from anywhere in the world, as long as you have an internet connection. With HomeKit, you can turn on your lights, adjust the thermostat, or check if the garage door is open or closed all from your iPhone or iPad. Plus, HomeKit also works with Siri, so you can control your devices just by using your voice.
I use homekit to run automations to make sure all the lights, sockets etc are turned off at 2am, and if I turn a lamp on, the main lights turn off, and vice versa.
If you have devices that aren't HomeKit compatible, then you can also use Home Bridge or Home Assistant to make them interface with HomeKit. These applications essentially act as a middle-man.
Lightwave RF
Then there's Lightwave RF, which is a UK based company that offers a wide range of products specifically designed for home automation. From dimmer switches and thermostats to security solutions and energy monitoring devices, LightwaveRF has a lot of what you need to start automating your home, and whilst it's not cheap, it works really well. The best part is that their products are compatible with a variety of systems like HomeKit, Google Home and Alexa – so no matter what your setup looks like, LightwaveRF can help you get it running smoothly.
One automation I like via the Lightwave RF system is linking their door and window sensors with the light switch. I have an automation that changes the light switches LED colour if any doors or windows are open, which is an additional reminder to ensure everything is closed at night or when leaving the house.
One of the things I like the most about Lightwave RF is the appearance, the switches look high end and I always receive compliments. They also work well as a normal switch / socket if you lose connectivity for some reason (hub reboots, breaks etc).
Lightwave RF links well with HomeKit too, but the LED colours are not exposed to it unfortunately.
They've recently released a motion sensor, which works well, but the automations linked to it are a little limited, but the light switches and sockets perform flawlessly.
Philips Hue
Next up is Philips Hue. This is a popular choice among smart home new comers, or people on a budget, because of its easy-to-use setup and wide range of features. With Philips Hue, you can control the lighting in your home from anywhere in the world via your smartphone or tablet. Plus, it works with IFTTT recipes for even more customization options – so if there's something specific you want to do with your lights, chances are there's already an app for it! The downside though, if someone turns a light switch or plug socket off, you're back to it being dumb, until it's manually turned on again.
I have a mix of Lightware RF and Philips Hue, as I find the Philips Hue RGB bulbs, especially the GU12, are a great addition for setting a mood, or controlling the lighting temperature depending on the time of day.
There are some great off the shelf automations for Philips Hue on IFTTT, including flashing the lights when your Ring doorbell is pressed or when Alexa's timer goes off.
One dislike I have for Philips Hue is that there's a limit on the number of devices that each hub can handle, so it could get expensive having multiple hubs. I believe the limit is somewhere in the region of 50 devices.
Amazon Alexa
Finally, there's Alexa – Amazon's voice assistant that makes controlling other devices in your home effortless. With Alexa, you can use voice commands to do everything from turning on the lights to ordering groceries or even playing music. Plus, Alexa is compatible with many different products and services like Nest, Philips Hue and LightwaveRF – so no matter what kind of system you have in place, Alexa has got you covered, and again, you can use something like Home Assistant to be the middle man, if you need to.
Through the Alexa app, you can great smart groups, which allow you to say things like 'turn the lights off', and alexa will know you mean the current home as the lights and device you are talking to are in the same smart group. Where this struggles though, if differentiating between lights and lamps, it classes the two as the same, so you have to get smart with your group names, if you want them seperate.
IFTTT (IF THIS THEN THAT)
IFTTT is a no code integration and workflow service that allows you to use your smart home to trigger other activities. For example, as I mentioned earlier, I use IFTTT to flash my Philips Hue lights when the Ring doorbell is pressed or when the Alexa time goes off.
Summary of smart home tips
These are just some of the ways that smart homes are changing the way we live – and hopefully this information has given you a better understanding of how it all works, or at least helps in some way. Whether you're just getting started with home automation or are already an expert at it, these hacks should help make life easier and more convenient by getting the most out of your system. So don't feel clueless any longer – get out there and make the most of your smart home today!
One final thought, try to remain agnostic and not put all of your eggs in one basket. I say this because if there's a service outage or a supplier goes out of business, you could be left with nothing working.
Please the systems and automation that you use, in the comments.