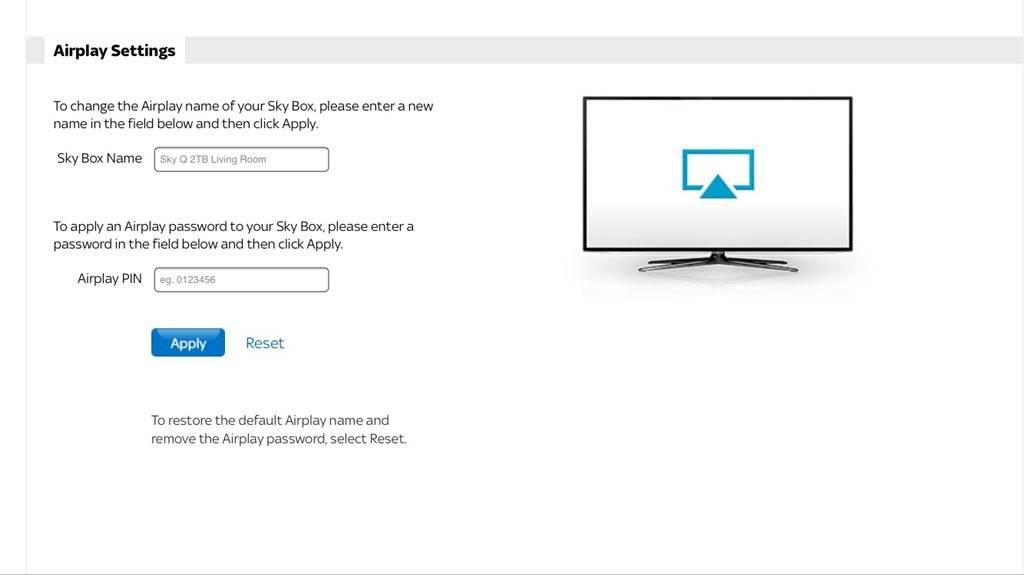 If you have multiple Sky Q boxes, say a Sky Q Silver and two or three Sky Q Mini boxes, the similar airplay/bluetooth names can be confusing. The good news is, that you can change this, but only partly. The exception to this is if you pair a device via the Sky Q box, that name remains unchanged, so the only place where it can be changed and is of any use is when you use AirPlay. If you find that this changes anything else, please comment and let me know.
You can see in the image below the name shown when paired via the Sky Q box shows as 'Sky Q 2TB Box0011' and the same box also shows as 'Sky Q 2TB Living Room'. If I hadn't of paired the bluetooth already, 'Sky Q 2TB Box0011' wouldn't show in the list. So we'll focus on 'Sky Q 2TB Living Room'.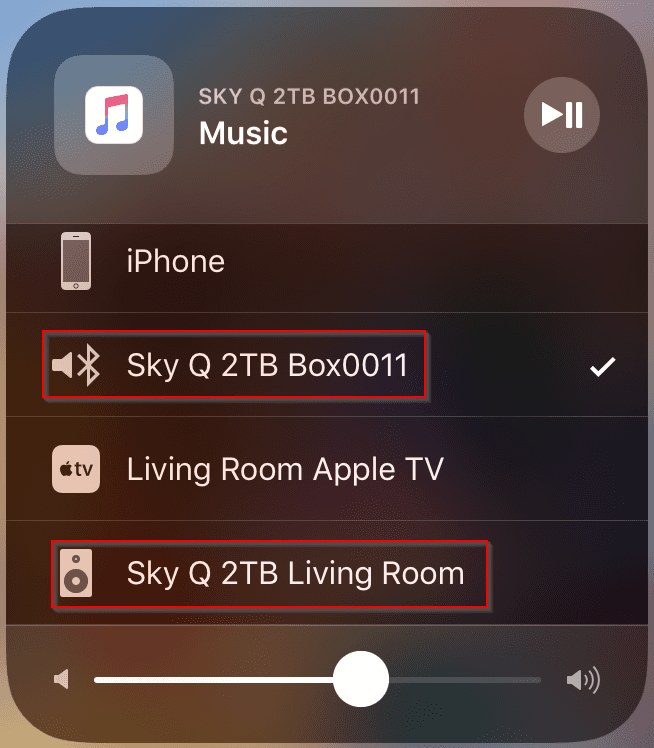 How to change the Sky Q AirPlay / Bluetooth name
To change the name of your Sky Q box bluetooth, simply follow the below steps:
Press the 'Home' button on your remote control and scroll down to 'Settings'.

Scroll right an select 'Status', then 'Network connection'.

Scroll right and select 'Network setup'.

Scroll down and select 'Advanced settings'.
Logon to your computer and open your preferred internet browsers.
Type this address into the browser, replacing <ip address> with the ip address you noted from the sky q box: http://<ip address>:13579/index.htmlFor example it should look similar to this: http://192.168.1.104:13579/index.html
You should now see a web page where you can enter your new name and set a pin, if you wish.
Make your changes and click 'Apply'.
I found that the changes were showing on my iPhone within a few minutes.