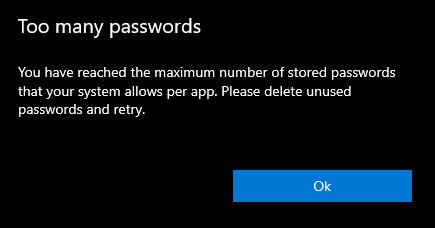 If you're using the Microsoft Remote Desktop client and see the 'Too many passwords' warning, then please consider not saving your passwords, as it's not considered secure, but if you have to, then this is how to resolve this.
Increase the number of remote desktop passwords you can save
BEFORE YOU PROCEED, PLEASE NOTE THAT THIS IS ENTIRELY AT YOUR OWN RISK. IF YOU BREAK IT, IT'S ON YOU AND I ACCEPT NO RESPONSIBILITY
Follow these steps to increase the number of passwords that you can save for the Microsoft Remote Desktop client:
1) Open 'regedit'
You will need administrator permissions, and can do this by pressing the Windows and R keys at the same time, typing regedit and click OK.
2) Navigate to the below path:
HKEY_LOCAL_MACHINE\SOFTWARE\Microsoft\Windows\CurrentVersion\Vault\
If the path exists, skip to part 4, if not, continue to part 3
3) If the Vault folder does not exist under 'CurrentVersion', create it by right clicking on the 'CurrentVersion' folder and select 'New' followed by 'Key'

Name the new key/folder as 'Vault'

4) With the 'Vault' key/folder selected, right click a blank space to the right and select 'New', followed by 'DWORD (32-bit) Value' and call it 'MaxPerAppCredentialNumber'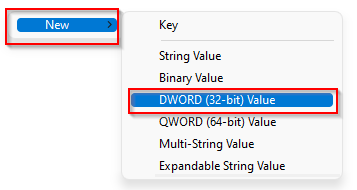 5) Double click the 'MaxPerAppCredentialNumber' item, change the base to 'Decimal' and enter your new desired limit (e.g. 100) and click 'OK'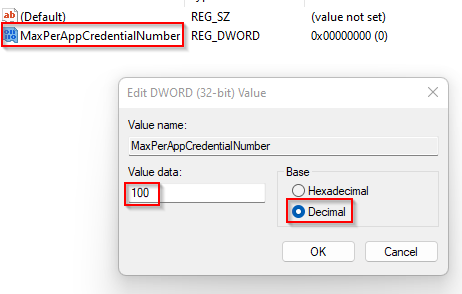 6) Restart your computer