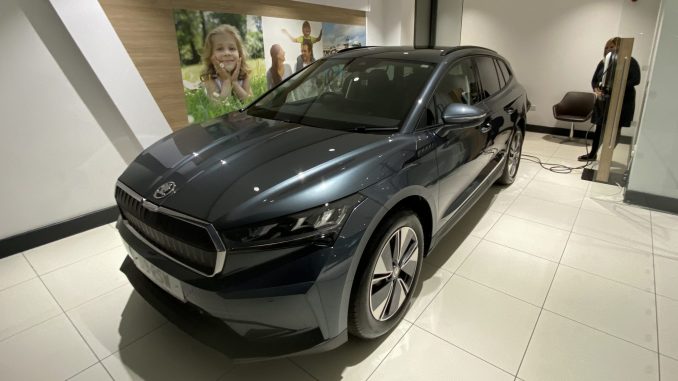 So you've got yourself a Škoda Enyaq and you're enjoying the car. I love mine, it's a lovely drive, cheap to run and powerful. I have a couple of useful tips to make driving your Enyaq even better, and I thought everyone knew about them, but after speaking with two other owners recently, it seems not, so I'm sharing it with you.
Whilst I've written this article based on the Škoda Enyaq, I'm fairly confident that they will work on the VW ID and Cupra cars too.
Don't use the start / stop button in you Škoda Enyaq
Lets ignore the fact that the start / stop button says engine (Škoda obviously cheaped out), and thankfully it's easy to forget that as you don't need to touch it. The car is keyless, so just get in and put your foot on the brake and the car will turn on.
Then, when you're ready to stop the car, just take your seat belt off and open the door.
Don't use the Škoda Enyaq handbrake
If you've driven Audi, VW or Škoda vehicles with an electronic handbrake, you might know the this tip already, it's not new, but it's a good one.
Whilst the handbrake is there and works well, you don't need to use it, well, perhaps if you breakdown you might.
Anyway, just put the car in gear and press the accelerator as you will to drive off, and the handbrake will automatically disengage.
Then, when you're ready to park up and get out of the car, instead of putting the handbrake on (which would put the car in neutral), just open the door. The car will then go into neutral and the handbrake will engage.
For this to work though, I think you need the hill hold control enabled, but I haven't turned it off to try it.