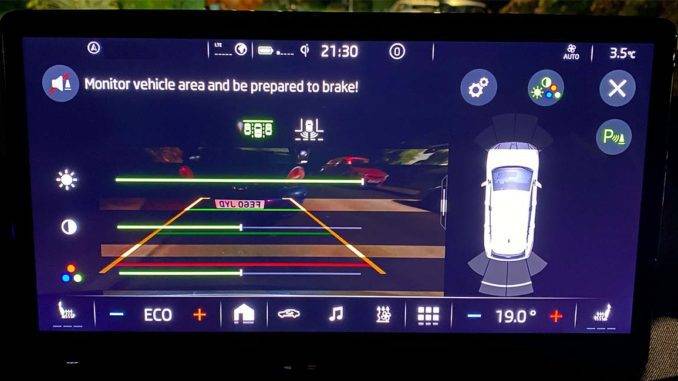 Unfortunately, the reversing lights and reversing camera on the Škoda Enyaq aren't as good as you would want, well not when there is no street lighting, as the camera doesn't have night vision.
When you first put the Enyaq into reverse, at night, with no street lighting, the reversing camera is very dark and it's hard to see anything. Now, there is something you can do, and it sounds simple, but it's not obvious at first.
Basically, you just need to adjust the brightness, but you'd be forgiven for now knowing how to do this, but it is simple, just follow the below steps:
1) Put your Enyaq into reverse, and keep your foot on the brake so you don't move
2) Move your hand towards the screen, and you'll see the menu appear
3) Select the middle option, as shown below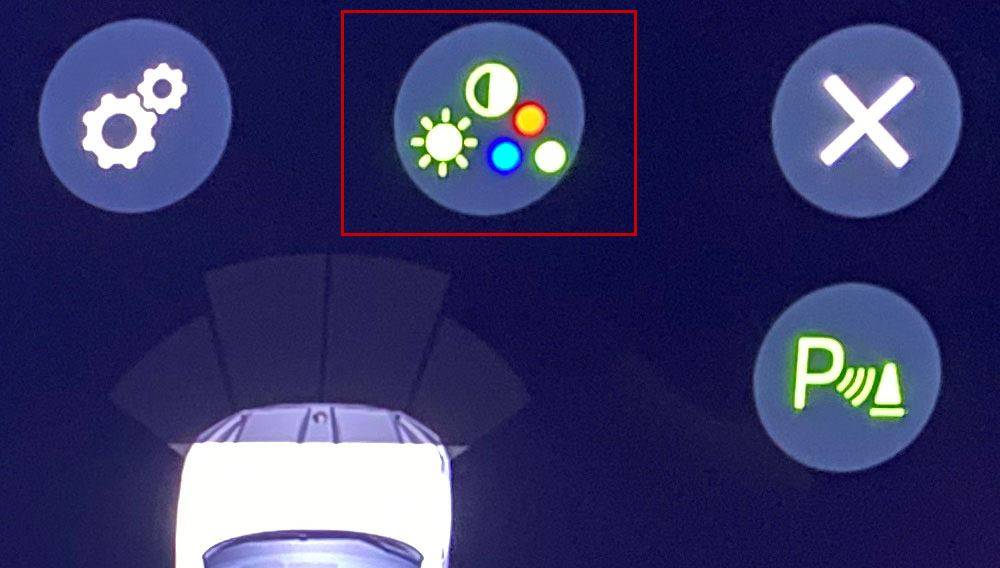 4) You will see three adjustments, brightness, contrast and hue. Increase the brightness by sliding your finger to the right on the brightness bar
You should then see a big difference in what your reversing camera looks like at night.