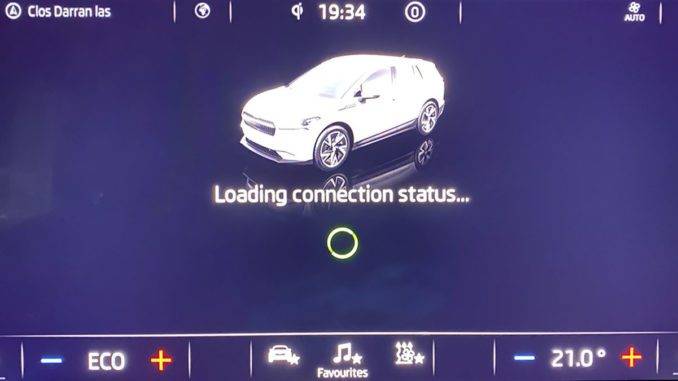 If you have a Škoda Enyaq iV, and have experienced difficulties with the infotainment system connecting to the internet, perhaps with a message saying 'unable to load connection status' or if you cannot disable private mode, then the below will help you to reset the modem.
It's annoying that this has to be done, but currently, it seems if you are in areas with poor signal, you may have to reset yours regularly. For me, it's every 3-7 days.
WARNING
Although I've taken the time to share this information with you, any changes you make are at your own risk! I accept no responsibility for any damage you may incur, or if this does not resolve your problem.
If you are uncomfortantable doing this, or not sure what you are doing, please contact Škoda technical support or your local dealership.
How to reset the modem in the Škoda Enyaq
The process is of resetting the modem, is simple, just follow the below:
1) Ensure the cars is off
2) Access the fuses (for right had drive models, you open the glove compartment, and they are in the panel to the left)
3) Remove fuse 19 for approximately 60 seconds, and put it back in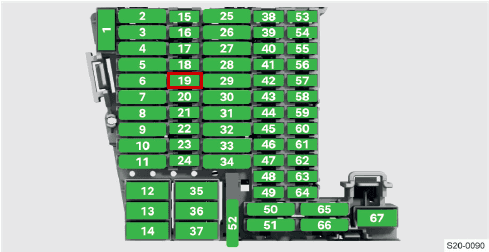 The manual lists fuse 19 as being for the instrument cluster, emergency call, online services
4) Wait anywhere between 2-10 minutes, and you should see the signal bars return to the connectivity section of the display
| | |
| --- | --- |
| Before (not working) | After (working) |
| | |
5) If after 10 minutes, you do not see the signal bars, even if empty (e.g. no signal), repeat the above steps, but for fuse 30 (listed in the manual as for the infotainment system). I have not had to do this step, but I have seen others online say they had to.
Please note: you may have to disable private mode, especially if you enabled it to try and bring your car back online.