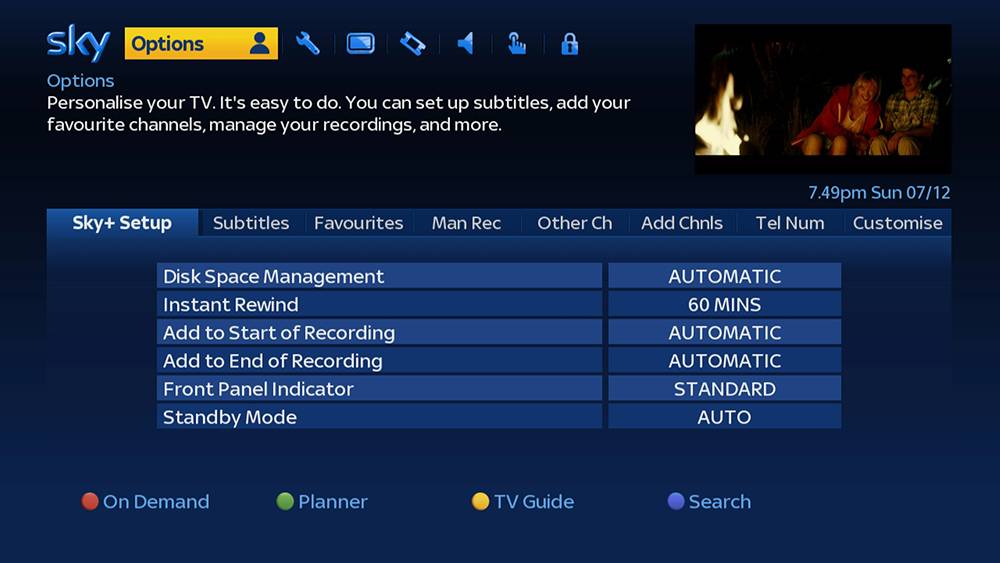 As you may already know, there is an engineers menu that can be easily access on all Sky, Sky+ and Sky HD digiboxes.
The most useful functions of this menu are being able to change the RF output frequency/channel, Adding a 9 to the telephone number if the system is connected to a PABX or if all goes wrong, then the System Reset does tend to solve a few problems.
Also, if you have a multi-room setup and have had a CLI letter from Sky because your telephone number is automatically withheld, then you can add '1470' to the Telephone Settings which will display your number to Sky when they request it.
Please be careful whilst inside this menu, as you could cause problems such as loss of recordings or maybe worse if you preform an operation that isn't necessary. We cannot be held responsible for misuse of this engineers menu. To access the menu, just follow the below simple instructions:
Press the 'Sky' button
Press 'Services' button on the remote
Select the 'System Setup' option which was number 4 at the time of writing this article
Using the remote press '01' and then 'Select'
If you have the new Sky+ HD guide, then follow the below:
Press the 'Sky' button
Press 'Services' button on the remote
Press '001' and then 'Select'
When in the engineers menu, you will get options simular to below*:
LNB Setup
Default Transponder
Telephone Settings
RF Outlets
Manual Tuning
New Installation
Sky+ Planner Rebuild
Full System Reset