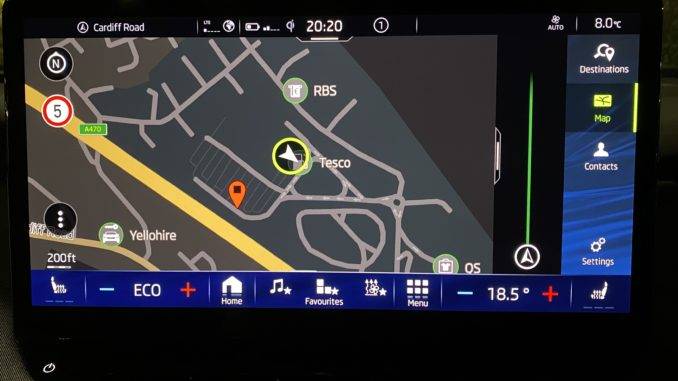 If the sat nav in your Škoda Enyaq is displaying the maps with a day view (shown below), even at night, you might find that too bright. I know I do.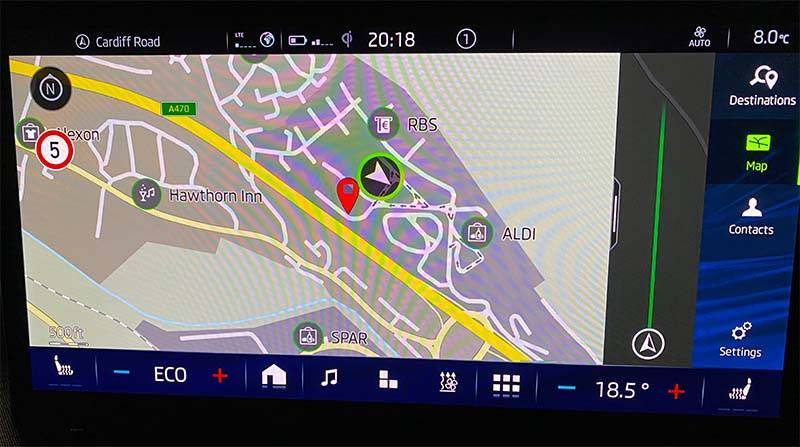 It's easy to change it to either permanent night mode, or as I've selected, auto. Just follow the below steps:
1) Go to the map view, navigation view
2) Move your hand towards the screen, and you'll see some other options appear. Select the circle with three vertical dots, as highlighted below: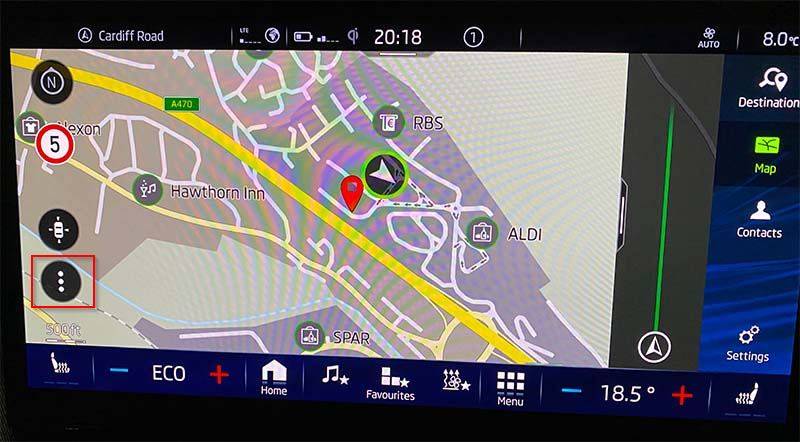 3) Then select 'Auto', or 'Night' if you would prefer a night view even when your lights are off.