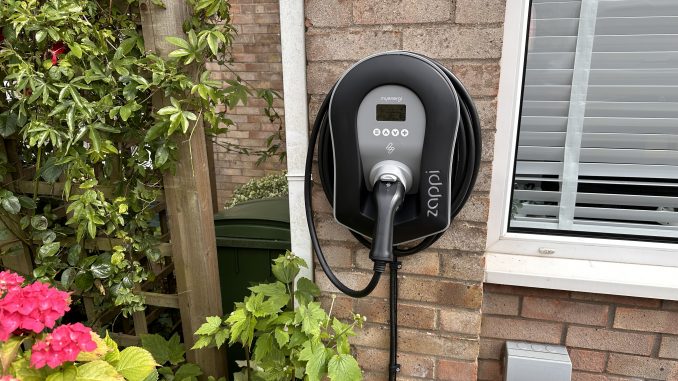 Recently I moved house, and the prices that electricians wanted to move my Pod Point Solo 2 charger from one house to the next were crazy, almost the cost of a new unit. The Solo 2 was reliable, and did its job well, but I decided to get a new device instead, and since one day I might install solar, I decided to go with a Zappi.
I did consider an Anderson, as they look great, but when you add on all the extras, plus the uncertantly about the business, since they previously went into administration, I decided against using them.
Anyway, as I did with my Pod Point order, I thought I'd share my experience of the order process with you and also my initial thoughts about the charger itself.
Placing the order
The order process is simple, and took approximately 5 minutes via the myenergi website. It's as straight forward as selecting Zappi and the book an installation and start zappi installation options. Then your desired options, listed below,
Black / white
Type 2 tethered / type 2 untethered
7kW (single phase) / 22kW (three phase)
Wall mounted / post mounted
On main building / away from main building
Outer wall / inner wall
Solar / no solar
Preferred installation date
I was due to move on 22 June, so to try and minimise any install delays, I ordered on the 19 June, knowing I couldn't do the site survey until the 22nd. I selected an install date of 10 July, which was the earliest date offered.
Almost instantly I received an email asking me to complete the site survey online (which is just answering some questions and taking photos). On 21 June myenergi send me an email chasing the survey and I completed it as soon as I got the keys for the new place. Within hours, I received a notification that the charger had been dispatched, and I received it on 24 June.
Installation booking
I heard nothing more from myenergi until 29 June, when they said an installer would be in touch to arrange an installation date. I was confused by this at first, as I requested the 10th, but I've since noticed that's just a preferred date.
There was no contact from the installer, Pro EV, and I had to chase myenergi 3-4 times until the made contacts on 5 July. I was then offered an installations date of the 19 July, but when I asked if they had anything sooner, they offered me the 12 July.
The night before I received an SMS from the installer, confirming the visit, and again on the morning of the install.
Installation process
The installation process was pretty smoth, and took ~3 hours (I wasn't paying close attention to the time). The Pro EV installers were very polite, asked where I wanted the unit, did their own mini survey and got to work.
They did a great job, I'm really happy with it. I'd have like the small breaker inside the meter box, but it was tight in there, so I don't think they have much choice really. Here's what the install looks like.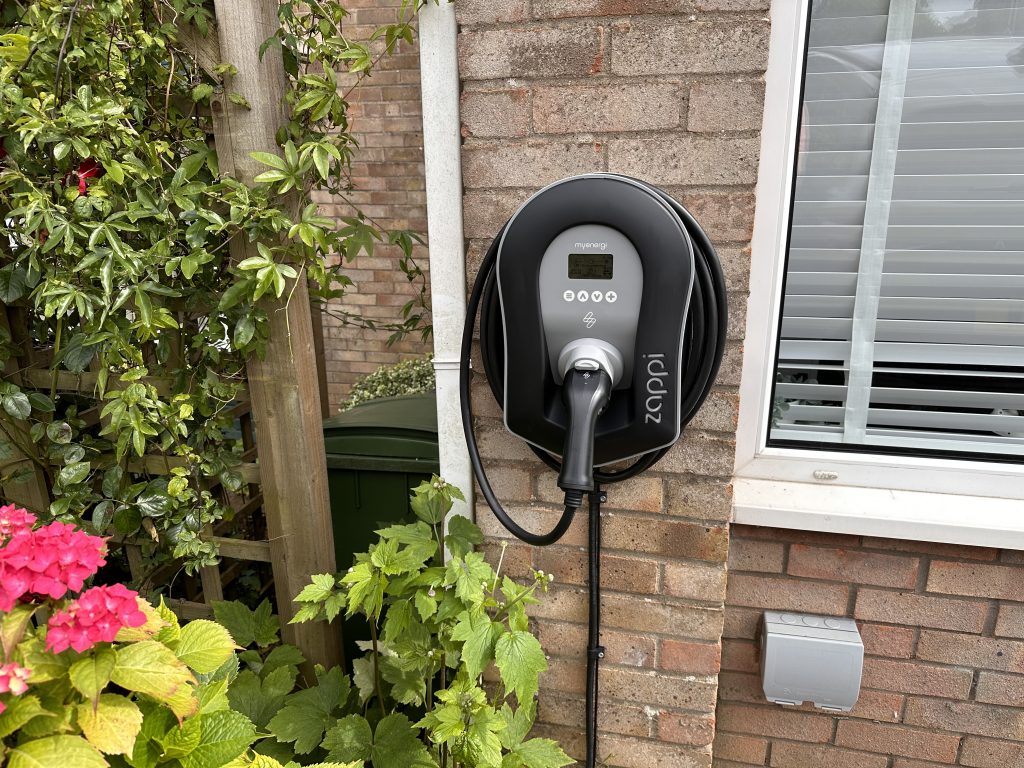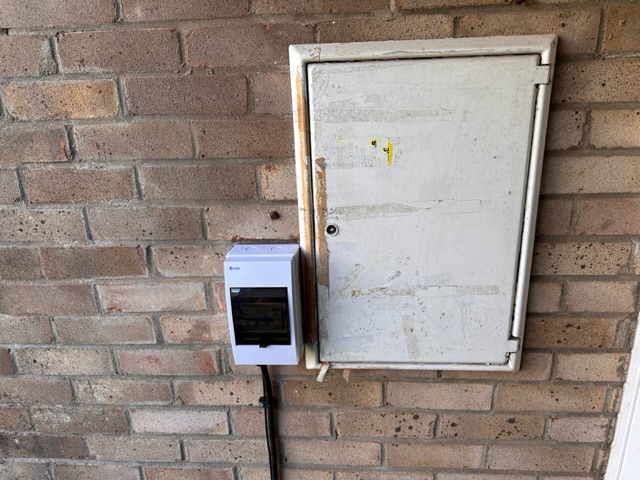 I know I need to do something about the state of the meter box, it was like that when we moved in.
Timeline from order to installation
| | |
| --- | --- |
| Order placed | 19 June 2023 |
| Self site survey completed | 22 June 2023 |
| Zappi delivered | 24 June 2023 |
| First contact from myenergi about installation | 29 June 2023 |
| First contact from Pro EV (installers) | 05 July 2023 |
| Installation slot booked | 06 July 2023 |
| Installation date | 12 July 2023 |
My experience
Overall, I'm happy with the process, I'd have liked it to be quicker. It was fairly smooth, but just had some delays with communication from myenergi and Pro EV.
Based on my experience though, I would definitely recommend the Zappi, it feels like a much better unit than the Pod Point Solo 2. One of the main things I like is that the tethered cable is thinner and easier to manage.
Whilst the installer did a great job, they didn't show me anything other than how to release the cable from the charger. At first I felt like they should have done a handover, but it's all pretty straight-forward and the leaflets inside the Zappi box covered linking the unit to the app etc.
Thing to be aware of
1) Device security
The unit comes with no security enabled, meaning people can access the menu and charge freely. Now that might not be a problem for everyone, but I always preferred to be more secure than not secure, just in case. To enable security on your device, look at my 'How to secure your Zappi EV charger' article.
2) Energy usage displays
The Zappi 2.1 has the hub built in and it shows you how much energy your charger and home are using, but so far it's only accurate for the charger. The home often displays no usage and when the charger is in use, the home often shows as negative.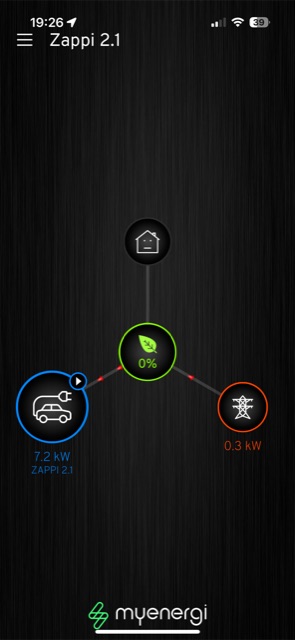 It's not critical, but I would like it to work, so I'll reach out to myenergi support in the coming weeks.