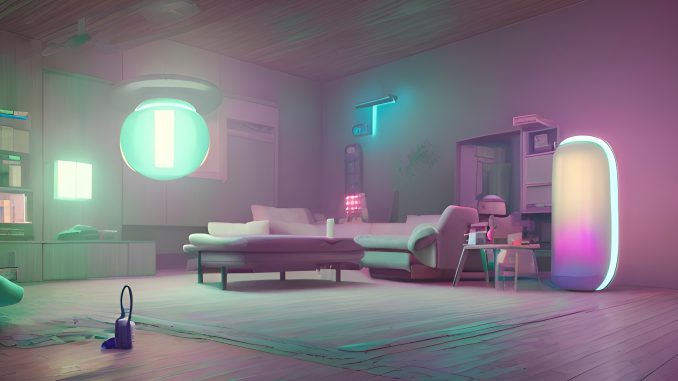 Tens of years ago, the idea of having a 'smart home' was just a dream. We'd seen it on television and in movies, but no one had the technology to make it a reality. Fast-forward to today, when technologies like Apple HomeKit, LightwaveRF, Philips Hue, Alexa and more have made it possible for individuals and families to create the smart home of their dreams in their own living spaces.
However, with so many options available, making your smart home work for you can be intimidating. Fortunately, this step-by-step guide can help you make the most out of your smart home and customise it to meet your needs.
Step 1: Define your goals
Don't jump straight into setting up your smart home, take some time to think about what you want to achieve. Are you looking for convenience? Do you want to automate certain tasks? Do you want to add security features? Having a clear idea of what you want your smart home setup to do will help make the setup process smoother and ensure that you get the features you need.
Step 2: Choose your devices
Once you know what goals you'd like to accomplish, it's time to choose the technology devices that will get you there. There are a variety of options available, including Apple HomeKit enabled devices such as Philips Hue lighting and light switch systems, as well as Amazon Alexa-enabled devices like Ecobee3 thermostats. Do your research and determine which devices are right for your needs and budget. Smart homes can be expensive, so just do what you can, when you can.
Step 3: Connect your devices
Now it's time to connect all of your devices together so they can communicate with each other. This process will vary depending on the type of device and platform that you are using. For example, Apple HomeKit devices communicate through a central hub called "HomeKit Bridge," while Amazon Alexa-enabled devices have an app that helps users set up the connection between their device and Alexa.
Step 4: Create automations
This is where the fun begins! With all of your devices connected, now comes the task of creating automations so that tasks can be performed without having to manually input commands. For example, if you have set up Philips Hue lighting in your home, you can set up specific tasks such as turning off all lights at night or dimming lights when no one is in the room. If you have Amazon Alexa-enabled devices such as Ecobee3 thermostats or Echo speakers, these tasks can be automated as well using Alexa Routines.
Step 5: Monitor your system
Finally, once your system is set up and running smoothly don't forget to monitor it periodically to make sure everything is working properly. Check in from time to time to make sure that automations are working as expected and make any necessary adjustments if needed. Additionally, if any new features and security updates become available for your devices or platform, make sure you take advantage of them by updating your devices regularly.
Making a smart home work for you doesn't have to be difficult or time-consuming, just take your time with it and tackle it in stages, and only move on when you are ready to.
I hope, like me, you enjoy creating your smart home.